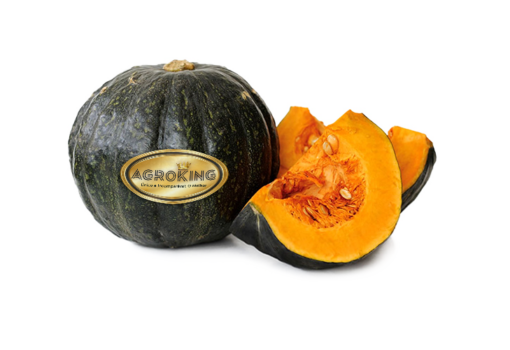 Kabocha Squash
Behind the dark green bark, the fruit hides a stiff, orange-colored interior, full of seeds entangled with its fibrous pulp.
Kabocha Squash (Curcubita maxima) is a type of winter squash, a Japanese variety of the species Cucurbita maxima.
Kabocha is hard on the outside with knobbly-looking skin. It is shaped like a squat pumpkin and has a dull-finished, deep-green skin with some celadon-to-white stripes and an intense yellow-orange color on the inside.